#techdrinkup is a party for NYC's brightest and savviest people in tech to get together at exclusive NYC venues and mingle over drinks and food.
Ava is a hip lounge with awesome views.. and NYC Tech is taking over
Founder Tip for Rocking #techdrinkup: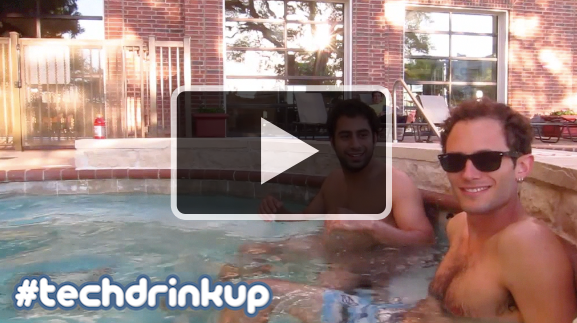 @noahkagan & @nevmed share tips on networking while watching people make out in a hot tub
The specials: 
1 hour open bar (from 8pm – 9pm)
Drink tickets given out before and after the open bar courtesy of our sponsors
Super fun lounge
Private tables (great spaces to chat and order drinks)
Awesome photographer (Alex Mora from Guest-of-a-Guest)
Great DJ (music will be awesome but it will be quiet enough to chat
Pics from our last party: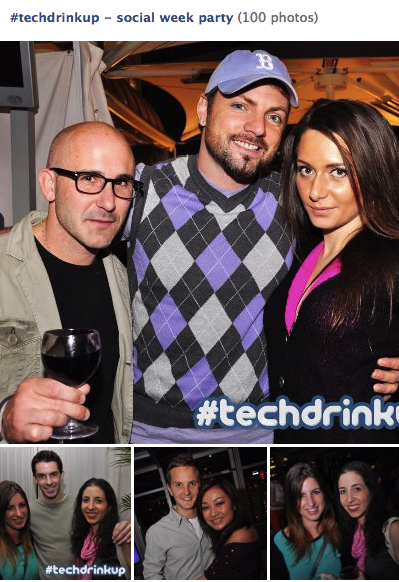 Tech Drinkup is not for everyone.  Here are the people who should attend:
Founders and managers of tech companies
Digital marketers and advertisers
Technology officers and managers
Developers and designers
Creative directors
Online publishers
Venture capitalists and angel investors
Web technology specialists
Tech journalists and writers
Tech hedge fund managers
Tech attorneys
Tech publicists
Tech recruiters
Tech solution providers
Other tech influencers and people in tech not mentioned above
Dress Code
Neat business attire
No flip-flops, shorts or athletic gear
Check out what people are saying in our Meetup group
People who work for companies that are changing the Internet and changing the world party at #techdrinkup.
Some of our past attendees and #techdrinkup regulars include people from:
2tor    ▫    ABC News    ▫    American Express    ▫    appFigures    ▫    AppNexus     ▫    Audience Science    ▫    Aviary    ▫    AXA    ▫    Azure Capital Partners    ▫    Bank of America Merrill Lynch    ▫    BBD0 NY    ▫    Beta    ▫    Big Fuel    ▫    Boxee    ▫    Brainscape    ▫    Brandwatch    ▫   Cardwell+Beach    ▫    Carrot Creative    ▫    CBS News    ▫    CITI    ▫    ComScore    ▫    Deutsche Bank   ▫    EMI     ▫    Eventbrite      ▫    Flavorpill    ▫    Google    ▫    Greenleaf Capital    ▫    HBO    ▫    Hewlett-Packard    ▫    Indeed    ▫    Insight Venture Partners    ▫    Invoke Media    ▫    Kaplow    ▫    Kohort    ▫   Lean Startup Machine    ▫    LivePerson    ▫    Logicworks    ▫    Lotame    ▫    Mashable    ▫    Mccann Erickson    ▫    Merrill Lynch    ▫    Morgan Stanley    ▫    Mr Youth    ▫    MTV Networks    ▫    Nielsen McKinsey Incite    ▫    The NY Times    ▫    Ogilvy    ▫    OpenX    ▫    P&G   ▫   PeekYou   ▫   Pixable   ▫   Porter Novelli   ▫   Primus Capital   ▫   Proskauer Rose LLP   ▫   Publicis Modem    ▫    R/GA    ▫   Reuters    ▫    The Royal Bank of Scotland    ▫    Rubenstein Communications    ▫    S&P    ▫    Sailthru   ▫    Searchmetrics    ▫    The Shorty Awards    ▫    Shutterstock    ▫    SoftBank Capital    ▫    Sproutlet   ▫   Squarespace    ▫    TEDxEast    ▫    Termor Media    ▫    UBS    ▫    Ultra Light Startups    ▫   VaynerMedia    ▫    VH1    ▫    Viacom    ▫    WeWork    ▫    Zaarly
Contact for Press and Other Inquiries
#techdrinkup is produced by Michael Gold (@michaelgold on Twitter)
To request a press pass to the event email press@techdrinkup.com
For sponsorship info email sponsorship@techdrinkup.com
For general inquiries or just to say hi email mike@techdrinkup.com